Summit Platforms invests for a greener future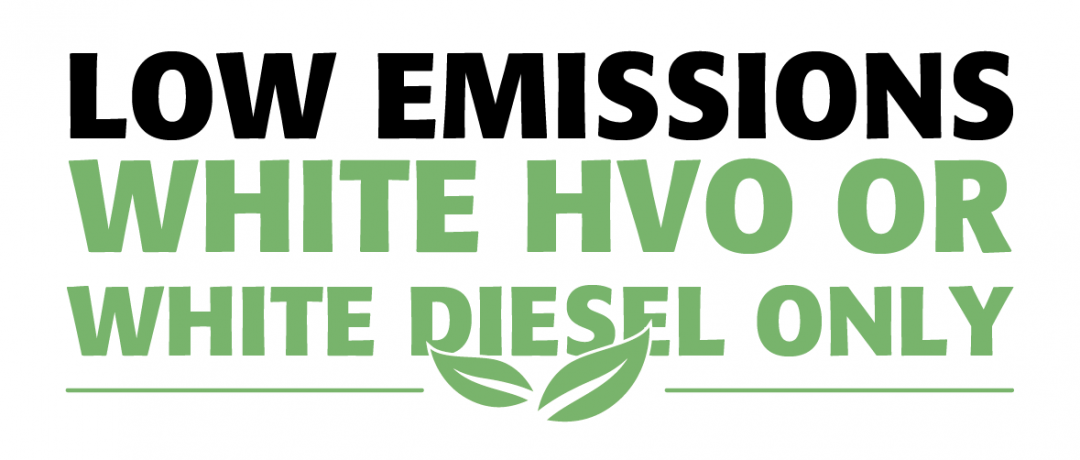 From the 1st of April 2022, the government will require the use of non-rebated fuels in the building industry. This is a change that necessitates the exploration of alternate fuels.

Summit Platforms will be providing white diesel as standard from the 14th of March 2022.
Summit Platforms is committed to reducing its carbon impact and already has a large fleet of hybrid and electric powered access machinery, such as the all-electric and hybrid range of Niftylift boom lifts. With this in mind, we also offer white HVO fuel (hydrogenated vegetable oil) which is a more environmentally friendly and sustainable product.

Red diesel use - What has changed?
As of April the 1st 2022, the government has imposed a change in the law that has resulted in the construction trade being no longer able to lawfully use rebated fuels (red diesel) within the industry, including in powered access.
This means that the use of red diesel from April the 1st 2022 onward will be illegal. The penalty for its use can be equipment seizure and a fine.
After April the 1st 2022, if red diesel is found to be in a machine returned to Summit Platforms, the hiring customer will be charged for the draining and cleaning of the tank as well as the replacement white diesel.
Which fuel can I use in Summit Platforms equipment now?
All construction equipment must now run on either white diesel or white HVO fuel.
White diesel is a direct replacement for red diesel but it is not rebated. This means white diesel is full price and the VAT charged is now at the standard 20%.
As standard, all Summit Platforms equipment will be supplied with a full tank of white diesel unless otherwise requested by the customer.
Summit Platforms will also be able to supply machines filled with white HVO fuel on request.
Can I use HVO fuel?
White HVO fuel is a direct replacement for diesel and can be used in any Summit Platforms equipment with immediate effect.
You cannot use "red" HVO as the government still consider this to be a rebated fuel and therefore illegal.
If "red" HVO fuel is returned in a Summit Platforms machine, the hiring customer will be charged for draining and cleaning the tank as well as refilling it with white diesel.
HVO fuel - The greener alternative
Sometimes known as renewable diesel, HVO fuel is a fossil-free alternative to mineral diesel. HVO stands for hydrotreated vegetable oil and is a paraffinic bio-based fuel made from vegetable oils or fats.
It can be used across a wide range of vehicles and machinery including construction and plant equipment, and can be used in any Summit Platforms equipment. It can be safely mixed with white diesel whilst you are transitioning from white diesel to white HVO fuel.
HVO fuel is manufactured from 100% renewable and sustainable raw materials. When used as a fuel, there is a significant reduction in greenhouse gases and emissions, as much as 90% from the exhaust, whilst particulate matter is reduced by up to 84%.
For every 1,000 litres of HVO fuel burned, only 195kg of greenhouse gas CO2 is produced. The same quantity of diesel however produces 3.6 tonnes of CO2.
The benefits of HVO fuel
Made from 100% renewable materials
Has a shelf life of up to 10 years
It's odourless
No compromise in engine performance, even in cold temperatures
It's a direct replacement for diesel
Adressing sustainability
As well as offering the use of HVO fuel in all its equipment, the Summit Platforms powered access fleet includes a comprehensive range of electric and hybrid booms, scissor lifts and low level access.
These machines can provide the same power and capabilities as the equivalent diesel powered machines but with lower or zero carbon emissions.

Electric and hybrid machines are often lighter, emit less noise, are cheaper to run and can be used in more locations than diesel machines. This is an important factor considering many towns and cities have emission-restricted areas, such as London's Ultra Low Emissions Zone (ULEZ).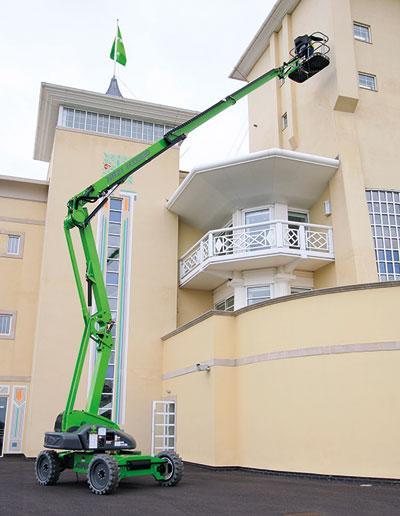 HR21 Hybrid Boom Lift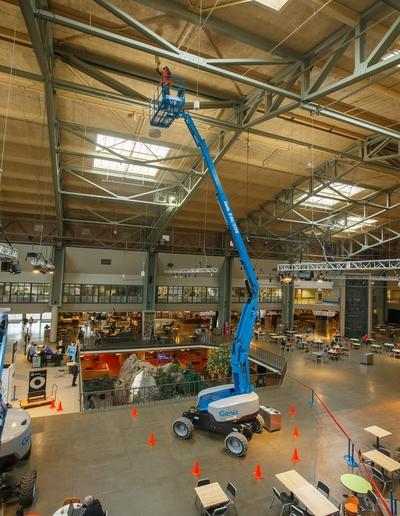 Z-60/37 FE Hybrid Boom Lift

National Hire Coverage
Summit Platforms has nine depots across the UK located in Glasgow, Newcastle, Wakefield, Haydock, Birmingham, Bristol, Portsmouth, London West, and London East.
Summit Platforms operate a full range of access platforms and telehandlers, including, low level access, scissor lifts with working heights from 5m to 33.7m, boom lifts from 7.7m to 43.15m, and telehandlers from 4.78m to 20m.
Access platform and telehandler manufacturers operated by Summit Platforms include JLG, Genie, Skyjack, Niftylift, Snorkel, Dingli, and JCB. Summit Platforms also offers a range of safety equipment and attachments, as well as IPAF powered access training.
If you need scissor lift hire, cherry picker hire or tele-handler hire across the UK, contact your local Summit Platforms depot.