Summit Platforms launches IPAF apprenticeships for engineers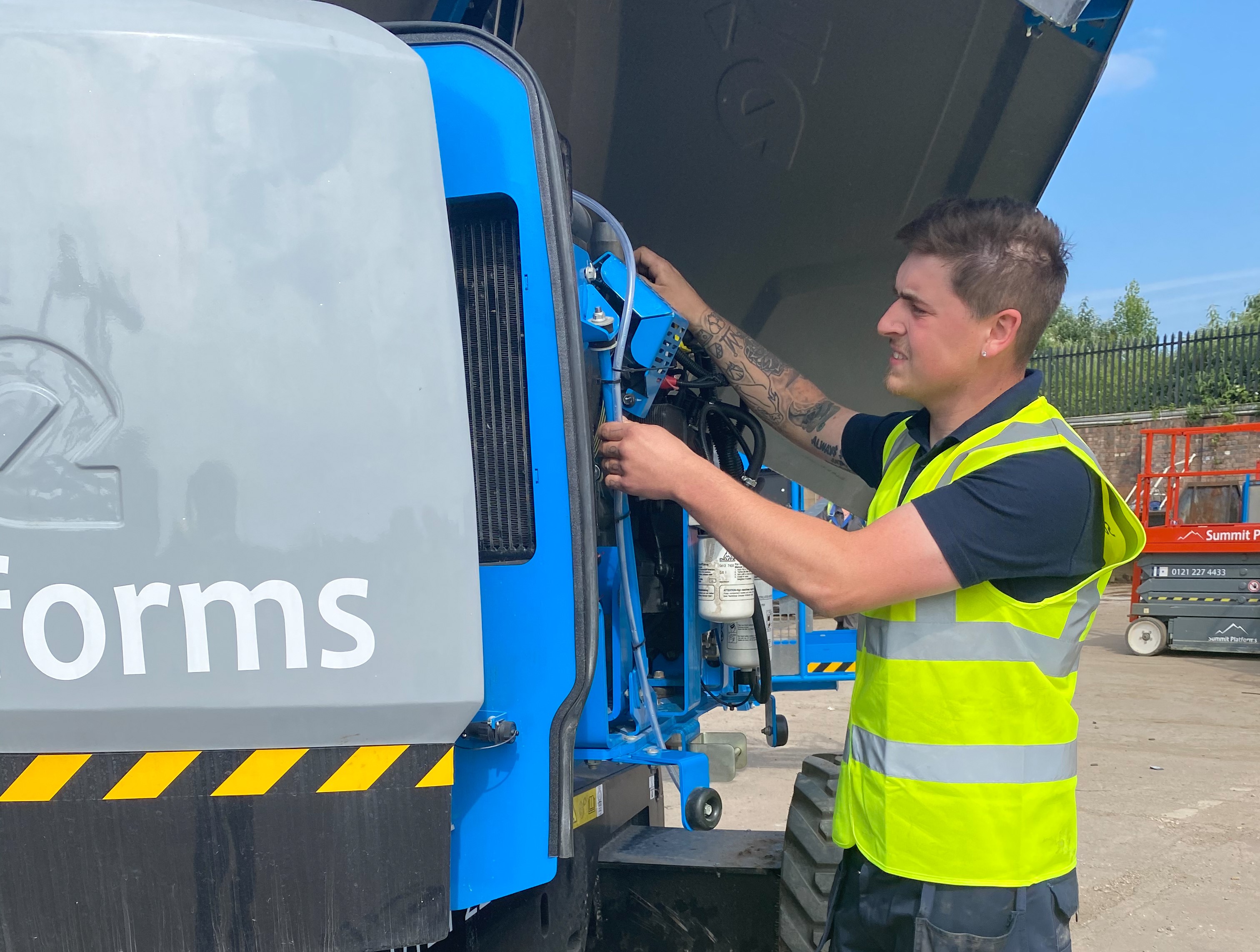 Summit Platforms is recruiting eight IPAF accredited engineering apprentices – one for each of its depots across England & Scotland – to nurture skills in the business and create a clear pathway for career development.
The company is offering places to candidates on the IPAF Level 3 Lift Truck and Powered Access Technician apprenticeship scheme which provides three years of training leading to candidates becoming qualified service engineers.
Summit Platforms is using the programme to develop the engineering talent it needs to maintain high standards of customer service and support the continued growth of the business.
Company Director Gordon McGill said: "These are exciting opportunities for people who are seeking a very good engineering career in the powered access industry, supported by a respected qualification.
"We're paying our apprentices a higher salary than is required under the scheme and they will get excellent on-the-job training alongside the college learning they will be doing.
"Our aim is to create a clear pathway for successful apprentices into rewarding and well-paid roles in the business, whether that be working as depot engineers or mobile service engineers.
"As a fast-expanding business with a strong ethos of valuing staff and rewarding their contribution, we would expect the right candidates to build a successful career with Summit Platforms. We see them as the life blood of the company in years to come."
Since launching the opportunities on the government's apprenticeship website, Summit Platforms has been very pleased with the response from prospective candidates, he added.
The company has teams of engineers at each depot who inspect, service, and repair its hire fleet of access platforms and telehandlers, both at depots and in the field at client worksites.
The apprentices will join the engineering teams at Summit Platform depots in Birmingham, London West, London East, Portsmouth, Bristol, Haydock, Glasgow and Newcastle.
Apprentices will attend two-week blocks of structured class and practical training at North Warwickshire and South Leicestershire Hinkley College five times a year, while at all other times working alongside our qualified engineers.
Summit Platforms will ensure its apprentices get valuable workplace training, with excellent opportunities to develop and apply skills, and contribute fully to the success of the engineering team at each depot.
Interested in engineering opportunities at Summit Platforms? Find out here why Summit Platforms is a great place to work and see our current vacancies.