Summit Platforms achieves IPAF Rental Plus certification
Powered access specialist Summit Platforms has been awarded IPAF Rental+ certification, the third quality standard achieved by the company in less than a year.
The company passed a rigorous independent audit that showed it meets recognised high standards in training, equipment inventory, and customer satisfaction.
Project Manager Scott Powell said: "Being IPAF Rental+ certified reflects our commitment to our customers and the powered access industry.
"We want to provide our customers with the best service possible so they can be safe in the knowledge that the equipment they're hiring is of the highest quality."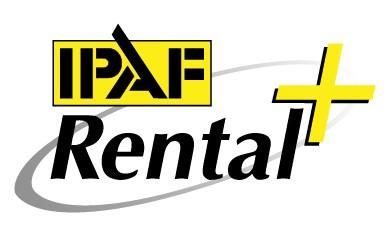 Global industry standard
The Rental+ scheme is operated by the International Powered Access Federation (IPAF) and is used globally to identify rental companies that set standards specified by the federation.
Summit Platforms achieved certification as a result of an audit of its Birmingham depot and applies to operations across its UK depot network.
All key aspects of access rental operations were assessed during the audit, including maintenance, training and safety records, as well as company policies and procedures.
Achieving IPAF Rental+ certification confirms for customers that Summit Platforms meets industry quality standards and satisfies most UK tender pre-qualification requirements, including SSIP certification.
Ongoing commitment
This latest achievement is part of Summit Platforms ongoing commitment to strive to set the highest performance standards for customers and staff.
In 2020, Summit Platforms achieved the ISO 9001 quality standard following a rigorous independent audit of its business policies, processes and procedures.
ISO 9001 defines good and effective quality standards across a range of parameters including customer focus, risk management and leadership.
Also in 2020, the Summit Platforms London East depot was awarded Bronze accreditation for its transport fleet under the Fleet Operator Recognition Scheme (FORS).
This was achieved in a relatively short space of time after the opening of the depot, demonstrating the commitment of the operational team, including drivers, in adopting excellent transport practices.
Summit Platforms will shortly move to the FORS Silver accreditation, again achieving this in a very short space of time.
Founding ambition
Summit Platforms' founding ambition is to make the hire of powered access and telescopic handlers as straightforward as possible, an objective reflected in achieving these quality standards.
The company's hire fleet has a large range of modern boom lifts, scissor lifts, low level access platforms and telehandlers, with brands that include Genie, JLG, Skyjack, Niftylift, Snorkel and JCB.
Summit Platforms operates seven hire depots across the UK – Glasgow, Newcastle Upon Tyne, Birmingham, Portsmouth, Bristol, London East, and Hinkley Point C in Somerset – with further expansion planned.