Ready to hire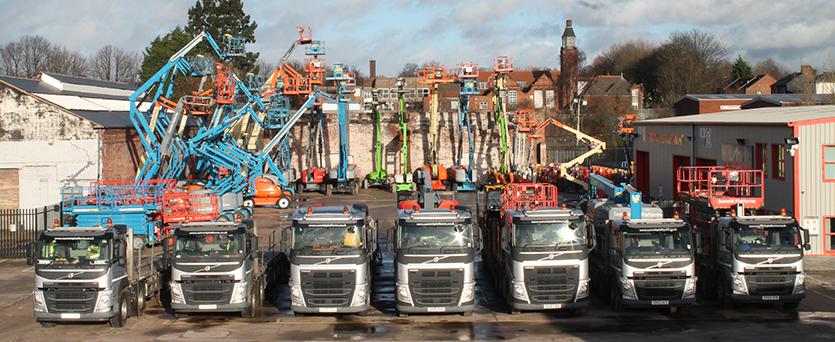 With such a variety of machines in our fleet, no two days are the same at a Summit Platforms depot.
Our engineers work hard to ensure each machine is inspected fully and function tested before delivery so you can hire with confidence.
A Genie ZX135 articulating boom lift being inspected before delivery to the client.
Reaching 43.15m, you definitely need a head for heights for this sort of thing!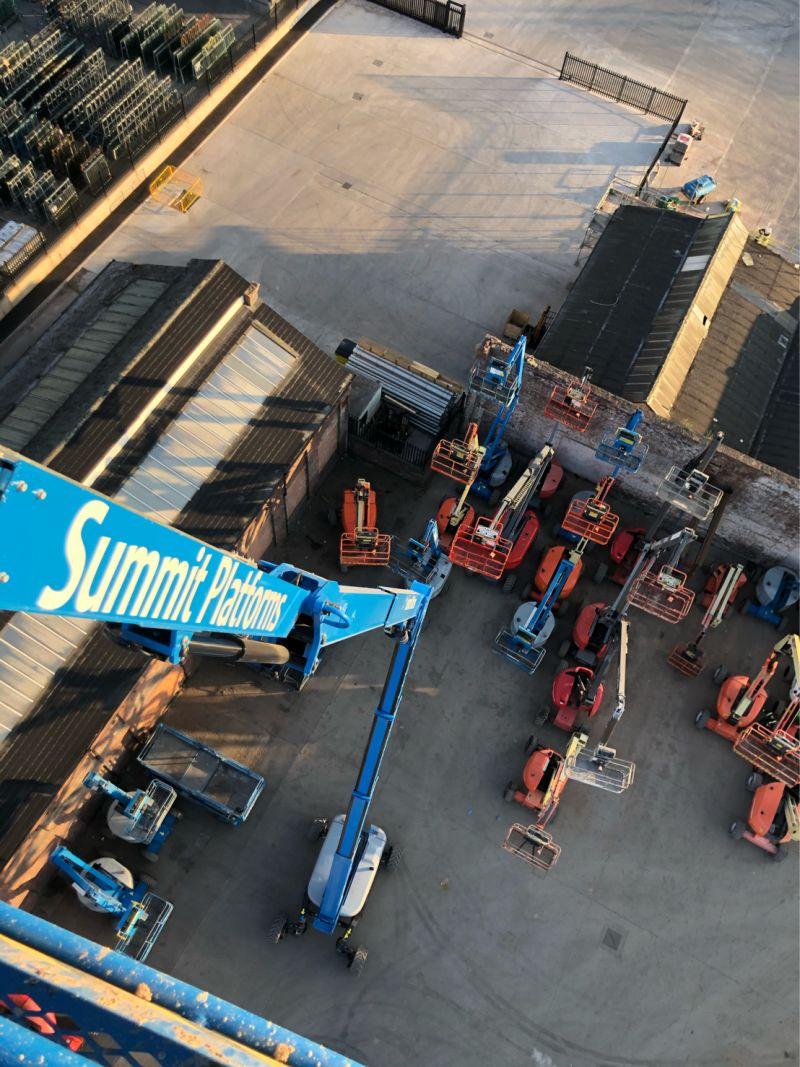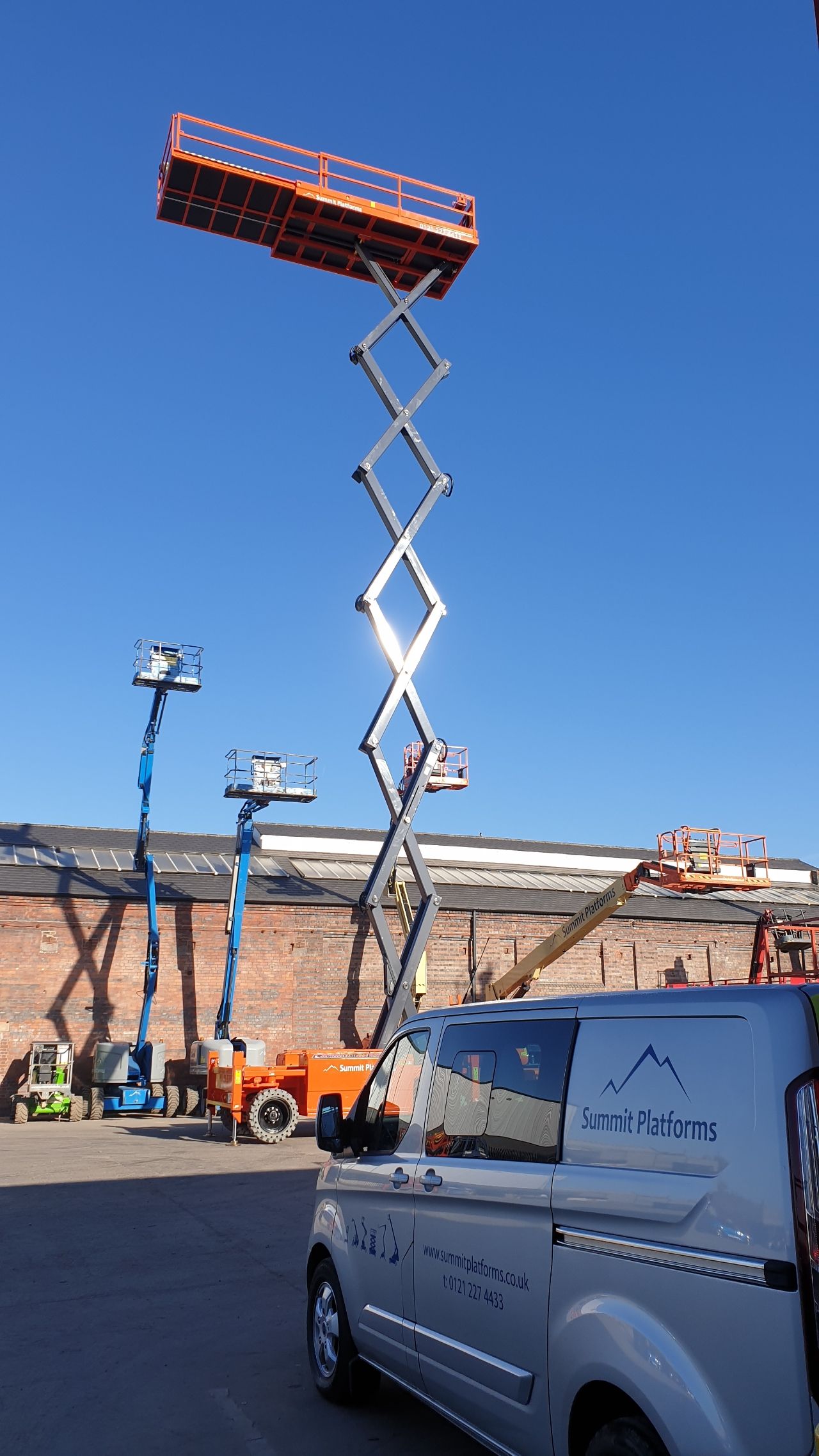 If it's a heavy-duty scissor lift you're after, the Dingli JCPT2223 RTB could well be the one you need. Its large platform with a capacity of 750kg can reach heights of 22m. Here's one being checked over by senior engineer David Richards at our Birmingham depot.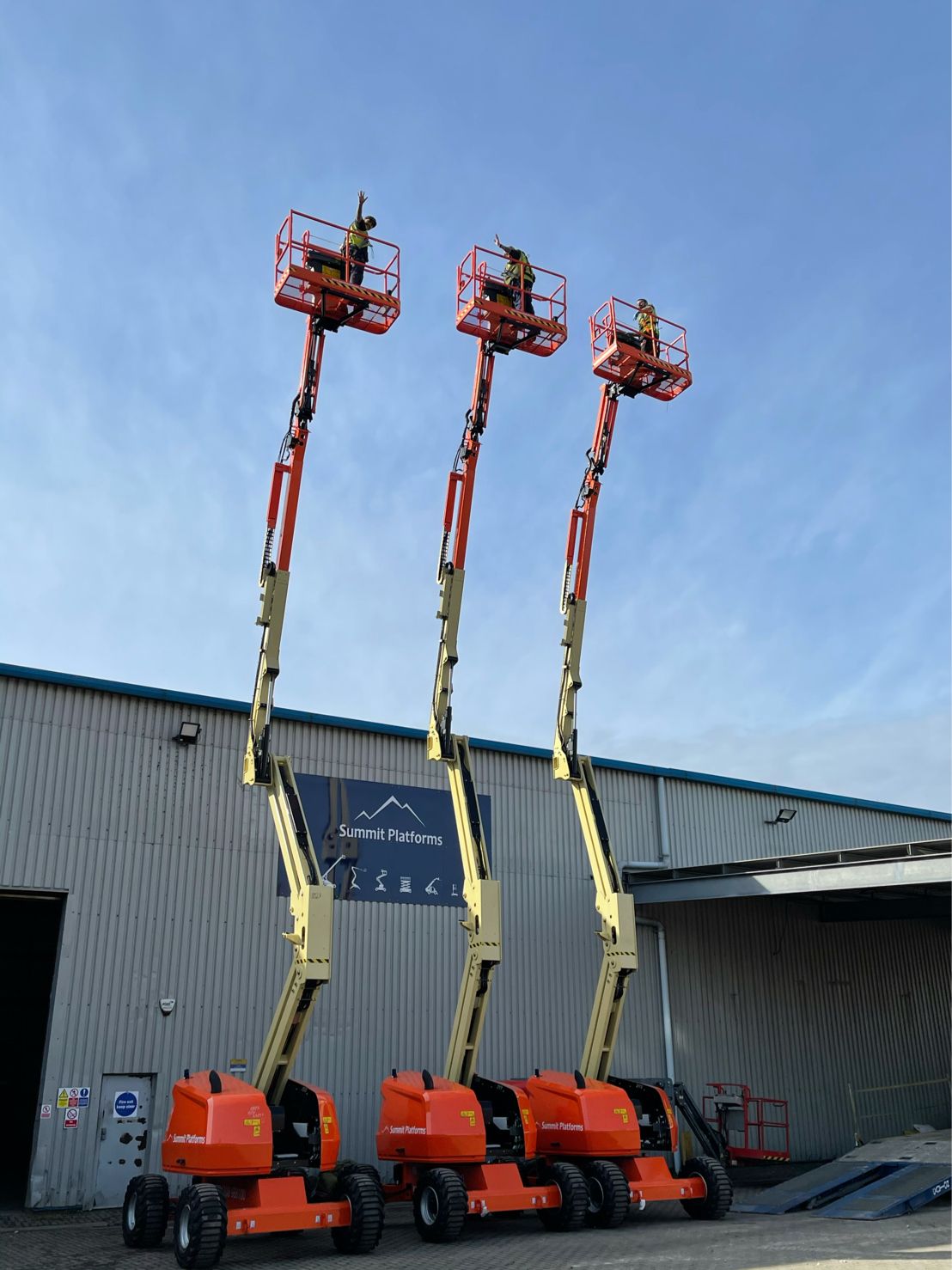 Articulated boom lifts (often called cherry pickers) offer great up-and-over capabilities and a great example of these is the JLG 450AJ boom lift. The increased platform capacity of 250kg allows you to carry more tools and materials, increasing productivity.
Telehandlers are multi-purpose machines. Highly suited for rough terrain, the compact size of this JCB 525-60 allows for great manoeuvrability and most importantly, can lift 2.5 tonnes and reach 6 metres.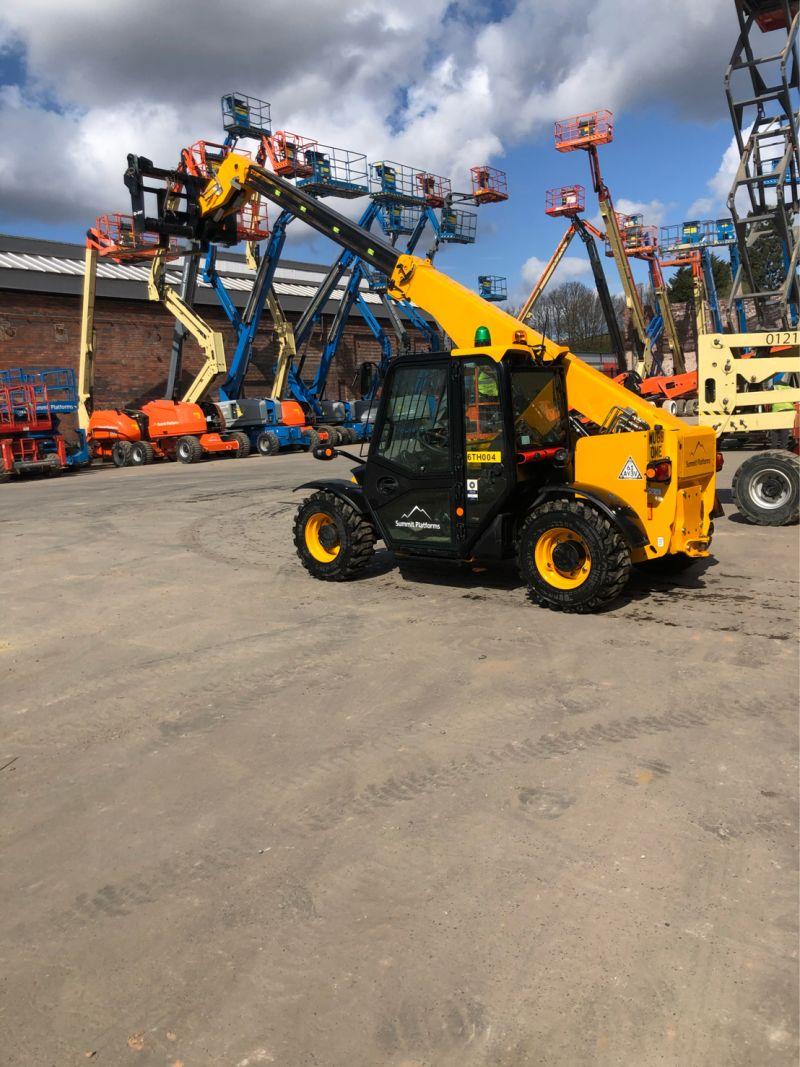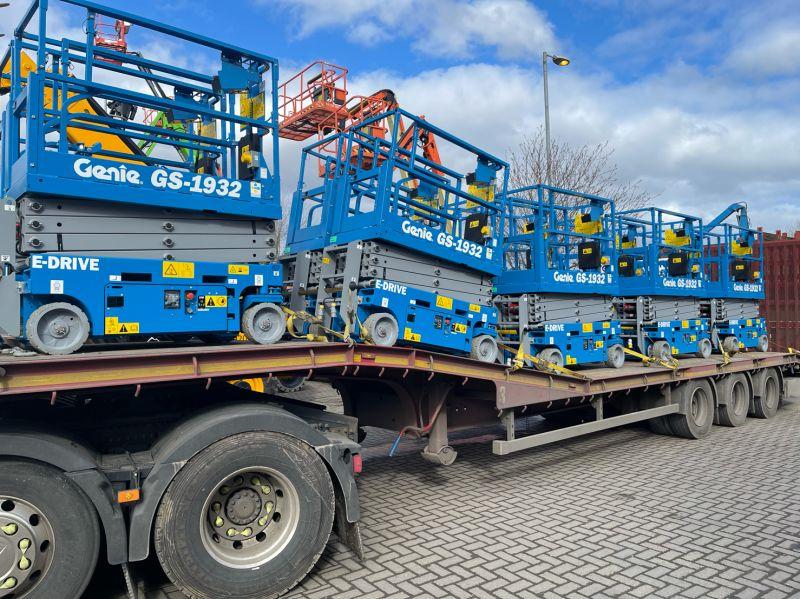 Senior engineer Mike Gentry snaps a delivery of Genie GS-1932 slab scissor lifts to the London East depot. Their quiet electric operation makes them ideal for indoor and outdoor applications. They can easily pass through doorways too so this is a handy little scissor to have on site.
Our depot network has expanded further this year with the opening of our Haydock and London West depots, joining Glasgow, Newcastle Upon Tyne, Birmingham, Bristol, London East and Portsmouth.
All depots hold a full range of scissor lifts, boom lifts and telehandlers from manufacturers like Genie, JLG, Skyjack, Niftylift, Snorkel and JCB.
For scissor lift hire or boom lift hire across the UK, contact your local Summit Platforms depot.