Summit is the bright choice for the sunshine ferry service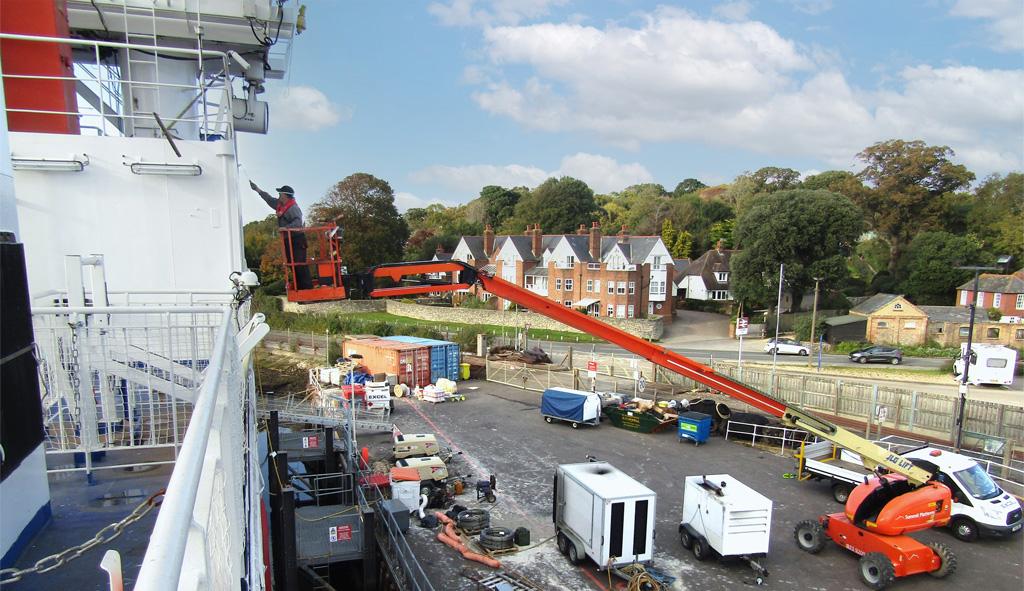 Ferries going to the sunniest place in the UK have to look the part – which is why boom lifts supplied by Summit Platforms are being used to keep them clean and bright.
Maintenance contractors working for Wightlink Isle of Wight Ferries are making good use of access platforms hired from the Portsmouth depot of Summit Platforms.
They include the JLG 660SJ telescopic boom lift which allows painter Joe O'Kane to reach almost any point on the ferry's superstructure without boarding the boat.
The boom lift gives the maintenance team a maximum working height of 22.13m and maximum working outreach of 17.3m making it ideal for painting or other maintenance tasks, such as inspecting or repairing lighting.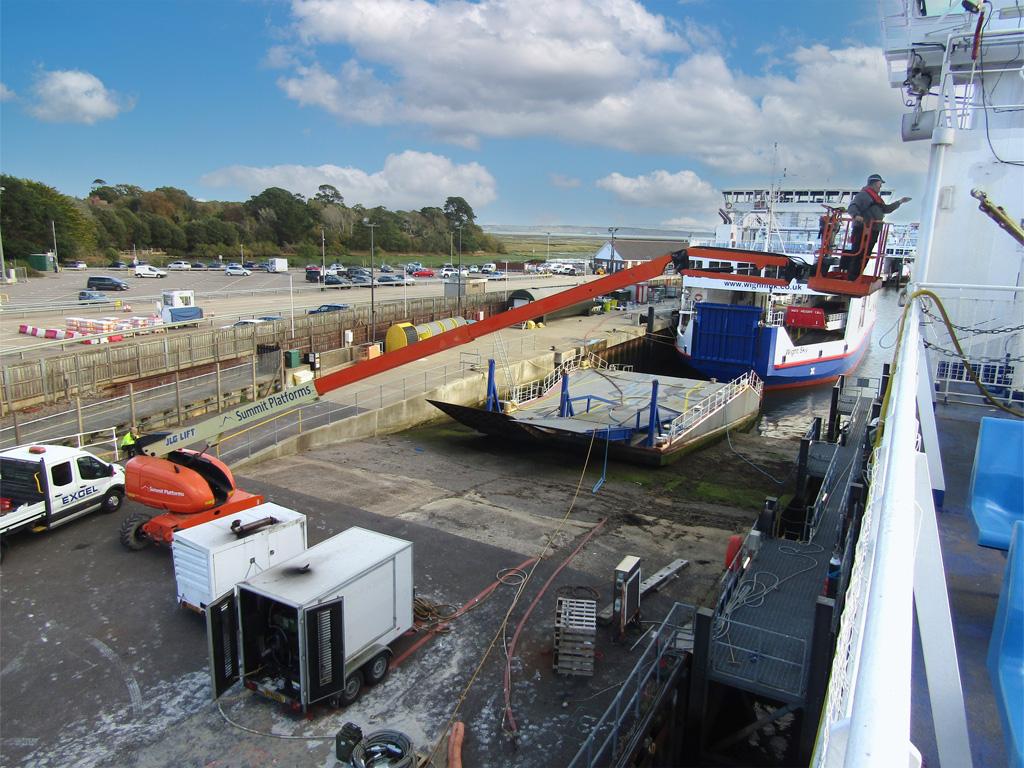 Safest for ferry maintenance
John Burrows, Fleet and Operations Director at Wightlink Isle of Wight Ferries, said: "We use powered access regularly within our maintenance programme, as it's the safest and fastest way to work at height on our boats.
"Our maintenance regime is extremely thorough because of the safety and operational standards we set and we want our ferries to always look their best.
"Working from access platforms allows us to make most productive use of the limited maintenance time we have due to the intensity of our ferry service."Summit Platforms has all the types of access platforms we need. Its team also delivers and collects promptly, which is important if a maintenance task is urgent and to keep the dock clear of equipment when it's not in use."
Dependable Summit service
Summit Platforms Portsmouth Depot Manager Pete Drew said: "We're very pleased to be supporting Wightlink in maintaining a ferry service relied upon and enjoyed by hundreds of thousands of local people and tourists every year.
"Just as with Wightlink, Summit Platforms is all about delivering dependable service, based on safety, quality and a fast turnaround. The only difference is, we go up and they go over, the Solent."
JLG 660SJ boom lift provides Wightlink's maintenance crews with a very stable working platform. Its basket has a maximum capacity of 230kg, with means Joe O'Kane will never run out of paint.
Marine maintenance contractors have also hired the Genie S45 telescopic boom lift. It has a maximum working height of 15.72m and a maximum working outreach of 11.18m.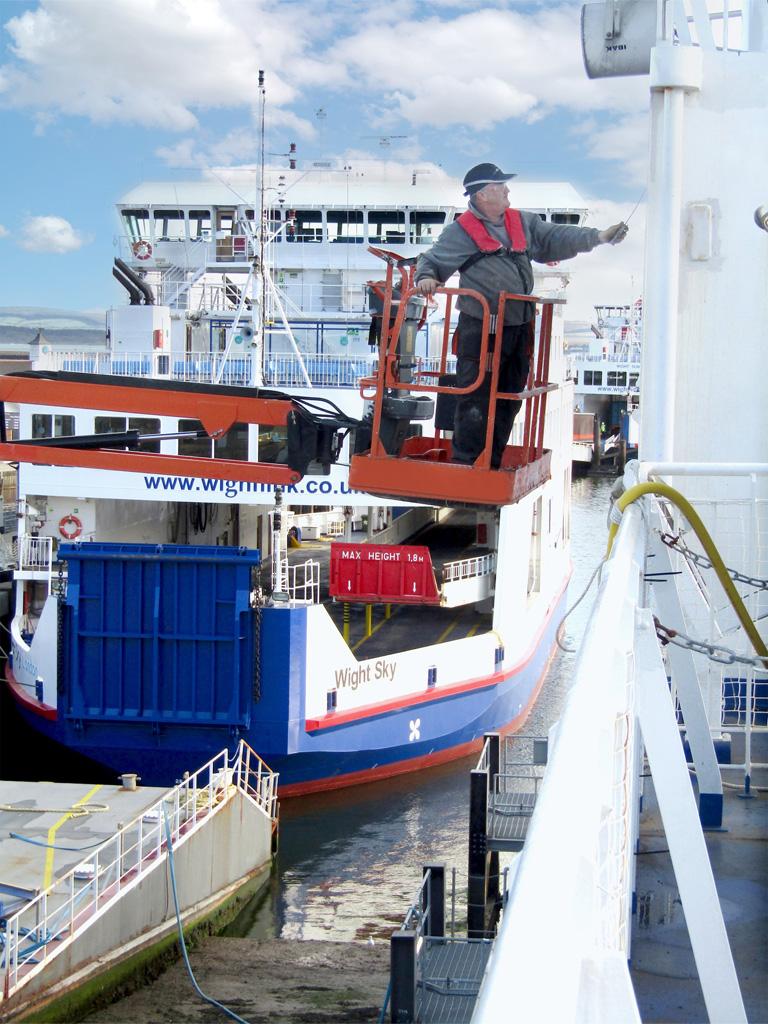 Productive access platform
Like the JLG 660SJ boom lift, it is a diesel-powered all-terrain platform and has an articulating jib. This allows the operator to place the basket precisely where it is needed for safe and productive work.
Wightlink Isle of Wight Ferries also makes use of the Genie GS-3268 RT diesel scissor lift.
Its large extendable deck has a maximum working height of 11.75m and a lift capacity of 454kg. It is ideal for carrying out maintenance tasks on the ferry's vehicle deck.
Wightlink and its forerunners have been providing a ferry service to the Isle of Wight for 160 years. It has six passenger and vehicle ferries and two foot passenger only ferries. Services operate between Lymington and Yarmouth and between Portsmouth and Fishbourne and Ryde.
Summit Platforms is a national powered access and telehandler hire service. As well as Portsmouth, it has depots in London, Bristol, Birmingham, Newcastle, Glasgow, and Hinkley Point C in Somerset.